【Banquet plan】 Drunkoan roasting course
Course details
【Banquet plan】 Drunkoan roasting course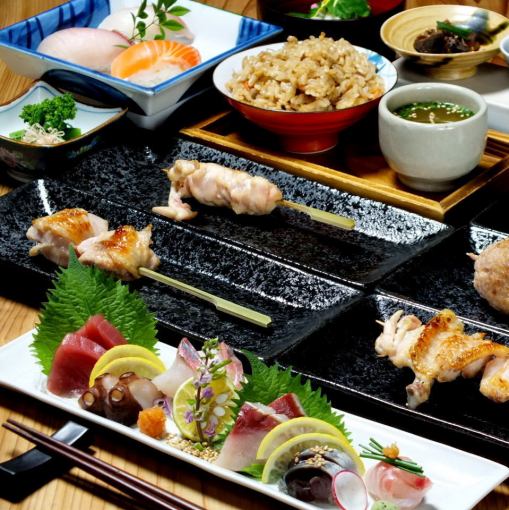 2500 Yen
All you can drink for 2 hours at + 1500 yen.
It is a cooking course of a large pot,
Boasting "Yakitori" in the main.
Recommended for large party banquet enjoying lively ♪
Bonenkai, New Year's party, welcome reception party, various secondary meetings,
It is a great deals available in various scenes !!
Of course, even a small number of people such as two people can use it.
We can accommodate over 40 banquets, charters etc!
Please feel free to contact us!
Course menu
【Strings】 5 kinds of mats of maturing fish
【Salad】 Daily Salad
【Liquor】 Sesame sauce of Drunkenan
【Lifts】 Daily deep-fried dish
【Small bowl】 Daily small bowl
【Grilled skewers】 5 varieties of autumn leaves
【Tsu】 Godjima udon
【Sweet taste】 Seasonal dessert
* It may be changed depending on the situation of purchase / preparation
2017/09/12 update